ADDRESS TO WRITE TO JONATHAN:
Jonathan Taylor Thomas Fan Club
c/o ICM
8942 Wilshire Blvd
Beverly Hills, CA 90211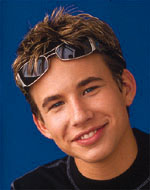 About him

F you scanned the teen section of any newsstand during the mid-'90s, you would have noticed the same chipmunk-cheeked adolescent grinning from the cover of every and we do mean every magazine oriented at female readers between 12 and 20: Jonathan Taylor Thomas, star of the Top 5 TV show Home Improvement and Disney's The Lion King. But make no mistake, Thomas had no intention of becoming his generation's Leif Garrett. No, sir, that career-savvy pixie aspired from the beginning of his career to make the transition from Hollywood moppet du jour to adult player as Jodie Foster and Ron Howard did before him. As Thomas put it, "What I'd really like to do is direct and produce." But, of course.
In accordance with child-star protocol, Thomas's professional life began with modeling gigs. Born Jonathan Weiss in small-town Pennsylvania, the cuter-than-cute tot moved with his family to Sacramento, Calif., at age four and a half. He was soon strutting his stuff for print photographers and directors of commercials, most notably for a Burger King campaign. In 1990, Weiss landed his first acting job, on CBS's stillborn series The Bradys (an ill-conceived update of TV land's beloved seventies cult classic The Brady Bunch), in which he played the son of the oldest Brady boy, Greg. Rebounding faster than he could change his name, Thomas signed on to play another sitcom son, middle child Randy Taylor, on Home Improvement, which debuted to immediate success in 1991. Sure, Tim Allen might have been the show's official star, but it was J.T.T. whom the loyal Clearasil crowd pegged as "the cute one." Their adoration continued unabated during the run of the series (1991-1999), with Thomas receiving enough fan mail to glut a landfill about fifty thousand letters a month.



Johnathn Taylor Thomas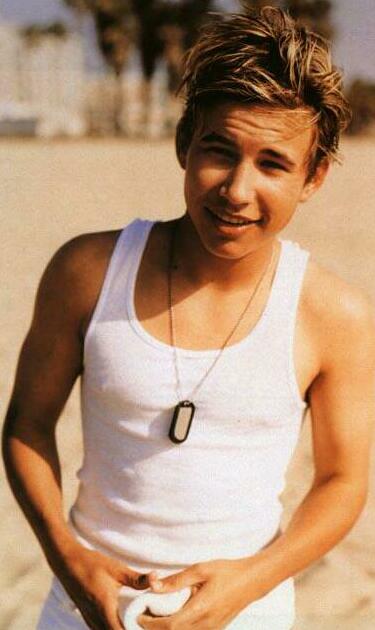 Real Name: Jonathan Taylor Weiss
Birthdate: September 8, 1981
Birthplace: Bethleham, Pennsylvania
Star Sign: Virgo
Height: 5'3"
Eyes: blue
Hair: Light Brown
Parents: Mom: Claudine
Siblings: 1 brother Joel Thomas Weiss, who is 22 and is a sophmore in college.
This past season Joel played wide receiver for his varsity football team in college.
Often Joel's athletic ability is written about in the local section of the Los Angeles Times, Valley Edition
Girlfriend: Nicki Hale, who is 20(she even lives on the same street at Jonathan!!)
Click Here To See A Picture Of Jonathan And Nikki
School: Jonathan is currently a junior in high school and gets straight A's.
He hopes someday to go to college and study producing, directing, writing, or even law or politics.
His current choices of colleges are Yale, New York University, and Northwestern.
Favorites:
Food: Tofu
Icecream: Coffee
Book: Catcher In The Rye by: JD Salinger
Sport Teams: Football: Chicago Bears
Baseball: New York Mets
Basketball: Boston Celtics


Ironically, it was Thomas's scratchy voice, and not his winsome looks, that provided his entre into filmmaking. Producers of The Lion King liked what they heard on Home Improvement and cast Thomas to provide the voice of young Simba, the title character. Working on both the series and the animated film simultaneously, Thomas bounced between the sitcom's set and The Lion King's recording studio, both of which were conveniently located on Disney's Burbank lot. When Home Improvement's hiatus rolled around, Thomas headed to Vancouver, Canada, where he filmed his first live-action flick, Man of the House (1995), starring opposite Chevy Chase. To everyone's surprise, this tepid comedy raked in $40 million at the box office, and, as a result, Thomas was crowned a movie star. After all, audiences certainly weren't showing up in droves to see Chevy Chase.

Capitalizing on his teen-idol status, Thomas started scooping up the movie roles, which seem to be maturing apace with him. He charmed across the board in the 1997 summer adventure flick Wild America, and headlined the 1998 holiday comedy I'll Be Home for Christmas. In his off-hours, Thomas counts fishing, watching movies, and collecting sports cards among his hobbies. He also finds time to hang out with his mom, with whom he has lived since his parents divorced in 1991, and his older brother, who claims no show-business aspirations. On the academic front, Thomas, a straight-A student, and he plans to attend college Northwestern, ideally with the post-graduation goal of segueing back into show business as a director, producer, and, most importantly, as an adult.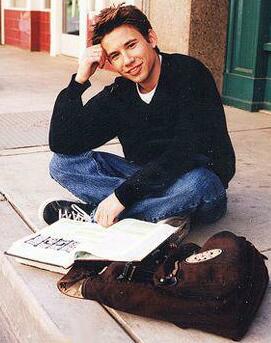 Music: Dave Mattheew Band, and Tim Reynolds
Movie: Star Wars
COMMERCIALS
Burger King
Canon
Kelloggs
Milk